LA LISTE DE LA MATINALE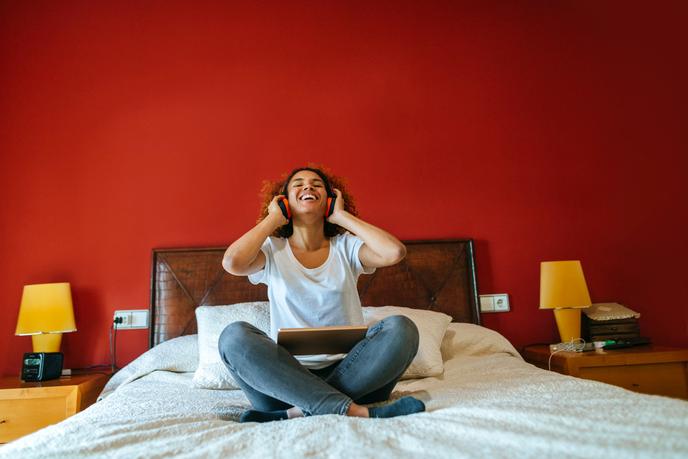 Chaque fin de mois, nous revenons sur des albums récemment commercialisés, qui ont reçu un accueil positif des critiques de la rubrique Musiques du Monde. Au programme aujourd'hui, des enregistrements parus entre le 27 mars et le 24 avril : le quatrième album studio de Donald Glover, alias Infantile Gambino ; le duo de la batteuse et percussionniste Lada Obradovic et du pianiste David Tixier ; le cinquième album de Fiona Apple, conçu durant près de huit ans ; deux recueils d'inédits de David Bowie ; le groupe de Portland Different Lives.
Dans la plupart des cas, les albums de cette sélection peuvent être écoutés et/ou commandés (sous réserve des capacités et autorisations à délivrer) sur les websites des artistes, de leur maison de disques, ainsi que sur les principaux providers de diffusion en streaming par abonnement (Qobuz, Deezer, Spotify…) et de vente en ligne.
« 03.15.20 », de Infantile Gambino Cela faisait plus de deux ans que l'acteur Donald Glover – alias Infantile Gambino, son nom de musicien – faisait patienter son monde. Le 5 mai 2018, il publiait This Is America, cost violente et intelligente contre l'utilization des armes à feu aux Etats-Unis. Son quatrième album studio, 03.15.20 était donc très attendu. Pas de visuel pour la pochette et des chiffres étranges (19.10 ou 39.28) à la place des titres des chansons, en fait le minutage de l'album à chaque début de chanson. Le contenu musical, lui, est détonnant et jouissif.
Comme pour le déjà remarquable Awaken, My love !, en 2016, Infantile Gambino a fait appel à des collaborateurs réguliers tels que le producteur suédois Ludwig Göransson, compositeur de bandes originales (celle du movie Black Panther notamment). A component Algorythm, qui cite les paroles de Hey Mr. D.J. de Zhané et Feels Like Summer time, tous les titres sont inédits. Ils invoquent aussi bien l'esprit de Prince que le funk de Parliament, la colère de Rage Towards The Machine ou celle contenue d'un Sly Stone autant que le flegme insolent de la musique entice. Du très grand Infantile Gambino qui, prolongeant le travail amorcé dans Awaken, My love !, maîtrise dorénavant autant sa voix de hurleur soul que de rappeur. Stéphanie Binet
1 CD RCA/Sony Music (sortie le 27 mars).
« The Boiling Tales of a Smoking Kettle », de Lada Obradovic et David Tixier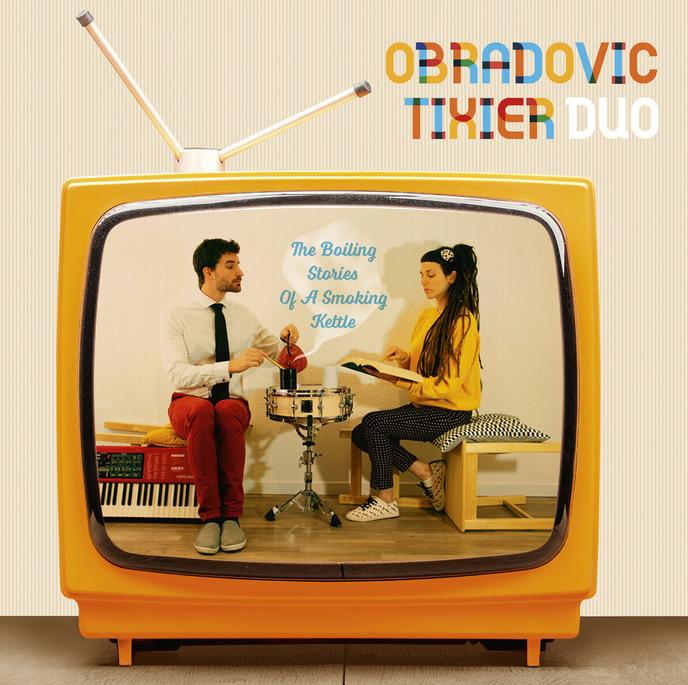 Repéré et récompensé dans les concours de nombreux festivals de jazz, dont ceux de Vienne, Colmar, Jazz au phare de l'île de Ré, le duo formé par la batteuse et percussionniste Lada Obradovic et le pianiste David Tixier a enregistré, fin 2018, la matière de son premier album, The Boiling Tales of a Smoking Kettle. Réjouissant, inventif, en sept compositions et une reprise du So What de Miles Davis, qui conservent un facet spontané et la fraîcheur du jaillissement d'idées musiciennes déjà perçus lors de leurs concert events.
Et cela avec une écriture qui s'attache à faire de chaque thème une chanson lisible (Us Belongs to Us, Looking for a Soul, Unborn Story…). L'alliance du piano et de la batterie, devices acoustiques avec des éléments vocaux et l'utilisation de quelques effets de claviers et de percussions électroniques étant ici particulièrement aboutie, pensée en complémentarité high quality. Sylvain Siclier
« Fetch The Bolt Cutters », de Fiona Apple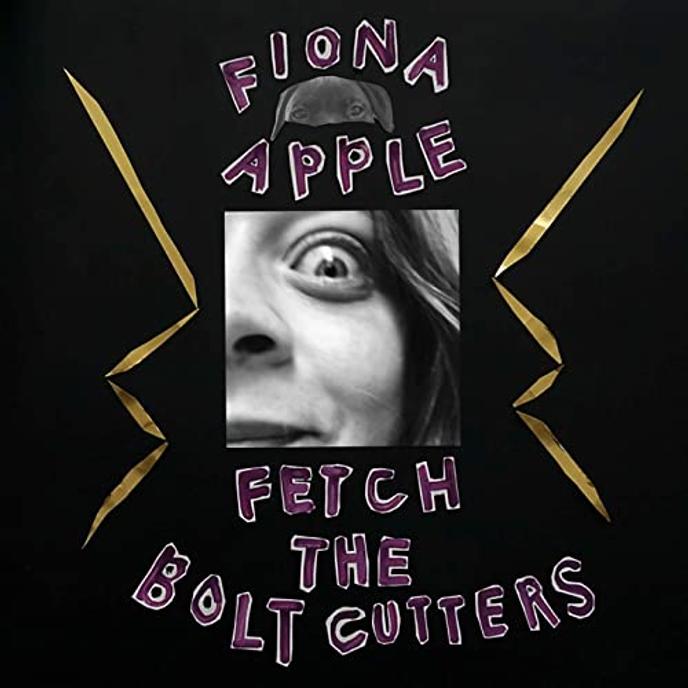 Aucun album ne fera mieux l'éloge du confinement que Fetch The Bolt Cutters, le cinquième de Fiona Apple, que la chanteuse et pianiste américaine a mis près de huit ans à concevoir. Composé et enregistré dans sa demeure de Venice Seaside (Californie), ce disque fascinant doit autant à l'intimité d'une vie domestique qu'à l'organique mise en son de celle-ci.
Le titre du disque – « Allez chercher le coupe-boulons » – fait référence à une phrase prononcée dans la série policière britannique The Fall par une enquêtrice jouée par Gillian Anderson qui, découvrant une victime séquestrée et torturée, demande un « bolt cutters » pour la libérer. On devine à quel level la obscure #metoo a pu contribuer à nourrir l'énergie d'un album ciblant souvent une masculinité toxique. Fiona Apple construit ces treize titres à partir d'une trame rythmique lui permettant d'exprimer la violence de ses émotions. Trois instrumentistes principaux l'accompagnent dans l'exploration d'un environnement lui fournissant une matière sonore. En créant un instrumentarium à partir du plancher de sa maison, des ustensiles de delicacies, des meubles ou des aboiements de ses chiens, Fiona Apple fait de son quotidien la caisse de résonance d'une fiévreuse intranquillité.
Cette rudesse ludique permet à son chant de s'évader comme jamais, passant d'une grave caresse à un âpre tremblement (I Need You to Love Me), d'une diction enfantine à une imprécation (Shameika). Sans hésiter aussi à souffler, grommeler ou japper sauvagement. Cette intensité pourrait éprouver les nerfs, si une musicalité n'affleurait pas constamment derrière la power crue de ces expériences. Fiona Apple se réinvente en demeurant une pianiste et chanteuse façonnée par les mélodies du jazz, du cabaret, de la chanson romantique (Cosmonauts), la puissance évocatrice du gospel (Women) et du blues (Heavy Balloon, l'extraordinaire Relay). Tout cela sublimant, comme dans Underneath the Desk (« Tu peux me donner des coups de pied sous la desk tant que tu veux/Je ne la fermerai pas »), un désir ardent de se faire entendre. Stéphane Davet
1 CD Epic/Sony Music (sortie le 17 avril).
« ChangesNowBowie » et « Is It Any Surprise ? », de David Bowie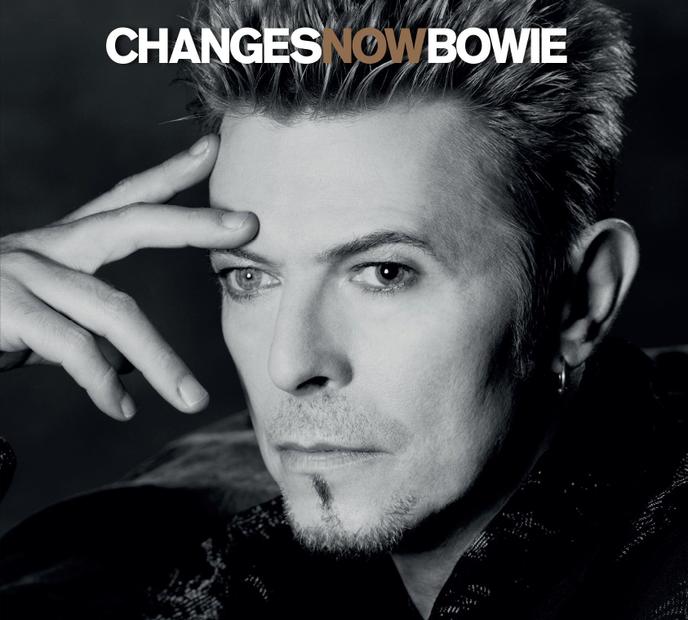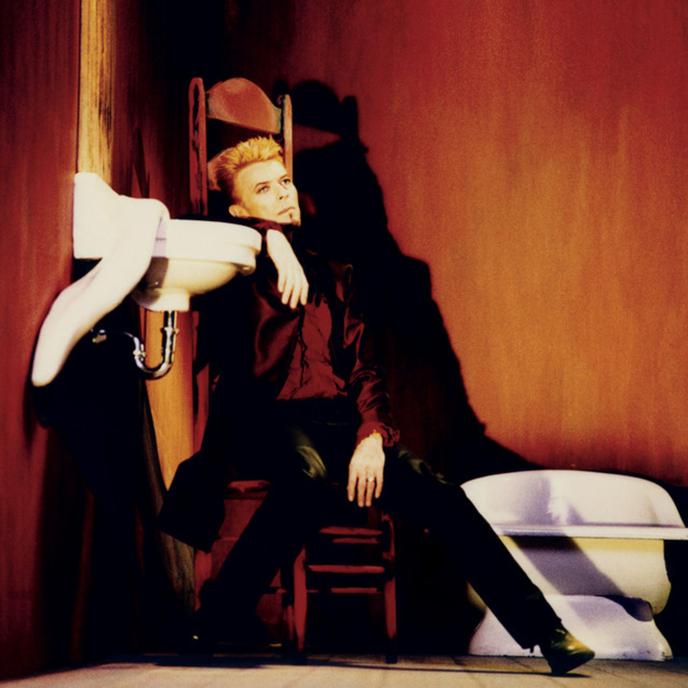 Le 8 janvier 1997, la BBC diffuse une émission spéciale pour les 50 ans de David Bowie, né le 8 janvier 1947 à Londres. Il a enregistré pour l'event des variations acoustiques ou légèrement électriques d'une douzaine de ses chansons, dont neuf seront conservées. Largement piratées, les voici réunies officiellement dans l'album ChangesNowBowie, diffusé sur les websites de musiques en ligne – la sortie physique, retardée, est prévue le 20 juin. Avec Bowie, la bassiste Gail Ann Dorsey, le guitariste Reeves Gabrels, le claviériste Mark Plati par moments. L'on y retrouve surtout des compositions du début des années 1970, dont The Man Who Bought the World, Aladdin Sane, Girl Stardust ou Quicksand. Bowie révise aussi deux chansons de son groupe Tin Machine, formé avec Gabrels et les frères Tony et Hunt Gross sales, et actif de 1988 à 1992.
A cet agréable ensemble, l'on ajoutera le mini-album Is It Any Surprise ?, lui aussi en dématérialisé, après une sortie physique en tirage ultra-limité, mi-mars, épuisé. Nettement plus expérimental et électrique, ce recueil comprend cinq inédits en relation avec l'album Earthling, sorti en février 1997 et la tournée qui a suivi. Parmi lesquels la nouvelle model du funky Keep de l'une de ses grandes œuvres, l'album Station to Station (1976) et Nuts sur une base drum'n'bass. S. Si.
Les deux Parlophone/Warner Music (sorties le 17 avril).
« For Their Love », de Different Lives
Chantre d'une pop-folk feutrée mais pas moins cinégénique, Different Lives, emmené par Jesse Tabish, avait frappé un grand coup en 2011 avec le spectaculaire Tamer Animals et ses orchestrations à donner le tournis. Depuis, la formation basée à Portland (Oregon) s'imposait comme trait d'union entre le Radiohead crépusculaire de Road Spirit (Fade Out) et la country-pop léchée d'un Glen Campbell.
Alors que le précédent opus, Rituals (2015), explorait les champs de l'électronique, For Their Love marque le pas technologique pour revenir à une approche symphonique plus traditionnelle : la pop en Cinémascope de Cops exhume les bandes originales de John Barry, tandis que We Wait multiplie les clins d'œil à Ennio Morricone. On découvre chez ces adeptes de l'harmonie en clair-obscur quelques éléments soul plus prononcés (Night time's Out, Sound of Silence), escortés d'envoûtants chœurs féminins. Franck Colombani