Step by step AccessDiver tutorial. this are only made for Athena and Energy. This tutorial is for complete beginners. I want to . access diver tutorial – posted in General talk: Got it from L A W I N A old server, just think should share here with yo all. Even though i didn't. Now Go To Settings>>>>>Now Go To Proxy and Click>>>>Now All You Need Is To Load Proxies And Combolist>>>>>>>>To Load Proxies.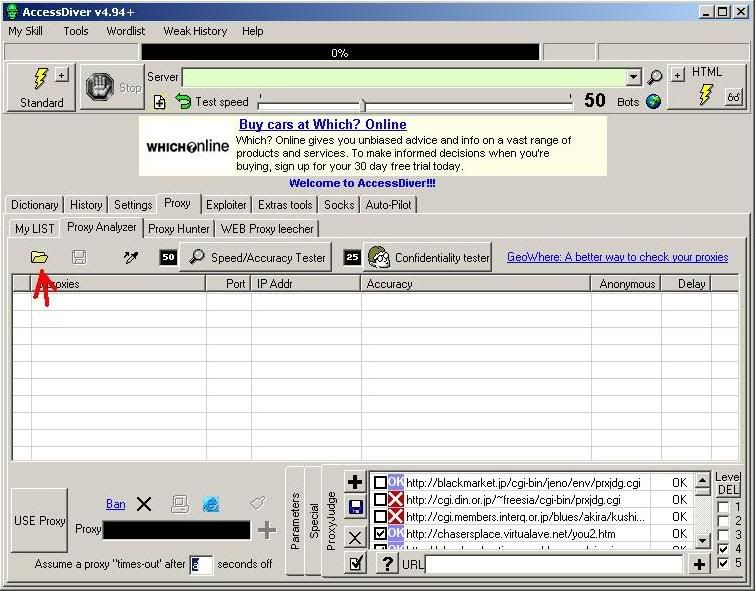 | | |
| --- | --- |
| Author: | Samuzshura Daigor |
| Country: | Yemen |
| Language: | English (Spanish) |
| Genre: | Relationship |
| Published (Last): | 3 June 2014 |
| Pages: | 351 |
| PDF File Size: | 18.11 Mb |
| ePub File Size: | 16.56 Mb |
| ISBN: | 939-4-43626-309-7 |
| Downloads: | 40592 |
| Price: | Free* [*Free Regsitration Required] |
| Uploader: | Juramar |
Once you have your list, you need to import it into Access Diver; Accessdiiver on one entry and press "a" to select all. If you get too many 's, you'll have to change your proxy list. The higher the number accessdivver bots, the faster the attack, but you don't want to overload the server or the attack is useless.
I've included some of my own in Appendix II. Save your list, then select all your proxies, right click and select "Update my LIST with selected proxies".
I've forgotten my password.
When you click this another box pops up i click accessdivrr 4 and 5 that way i only keep levels 1,2,3. Each time you get a new proxy list you have to run the following procedure: This will highlight all the proxies and repeat.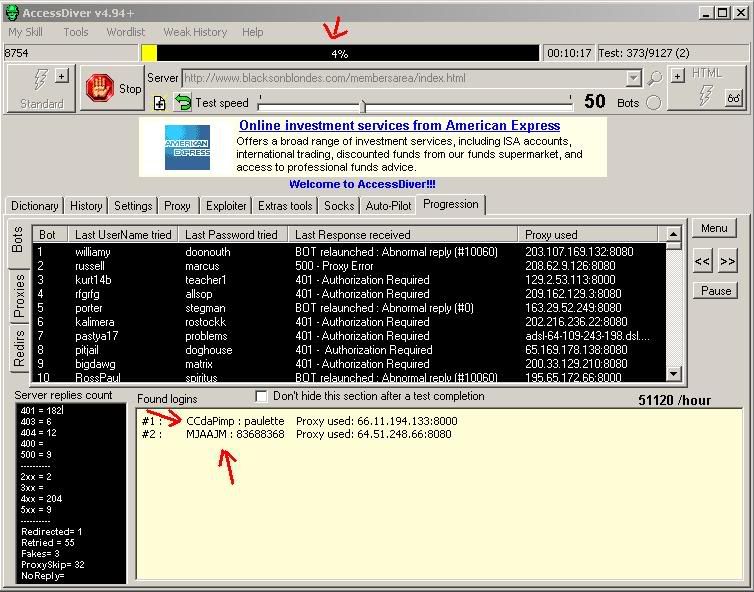 Get a list from http: Most important thing is security – you don't wanna get caught for hacking into porn sites, do you? Please log in to reply. So, we copy the link to the members area to clipboard.
Sometimes AD screws up the first time u run a site. The rest is more or less self-explanatory. You're almost ready for cracking but you still need a wordlist. Like i said you only do this for new url's.
***** A Tutorial To Use AccessDiver *****
We now need to filter out any non-anonymous proxies proxy servers that will spill your real IP to the target server Select the proxy judge tab. When it stops it will automatic remove dupes. Once again, you have the optional step of re-checking all the apparently non-anonymous proxies with different scripts.
A better bet is to have a reasonably short wordlist, but one full of tried and tested username: When we try to log-in to the member's section, we see; Let's try to log in by clicking on the first link Ok, so we now know that that first link is a gateway to the member's area, and we also know that this website uses non-form based security protocols.
AD finds them working but they aren't. Even though i didn't crack a lot of sites using this i cracked a few and basically it all depends upon your wordlist and proxies u have.
Password Cracking Programs & Tutorials: Proxy Checker – Access Diver
In this menu set all options like on the screen. After it finishes a popup will appear telling you how many bad proxies it deleted. Unlike the rest of life, size isn't everything here; a list of username: After you attack a site you will have proxies that r and that can be used against other sites. Perhaps your proxies aren't working, perhaps the site has advanced protection, perhaps you've got the wrong URL for the member's area, but whatever it is, your attack isn't going to work.
Good way to start is to leech combos from XXX password sites or accessdifer forums. OK; we have our proxy and word lists loaded, our settings are correct, we've identified the target and analyzed it; now let's Access Dive The Attack; Press the "Standard" attack button next to the server bar.
access diver tutorial
Don't worry; the non-bundled release is clean. Run it and set "My Skill" level to expert.
Access diving won't work to get you into a private area with only a few members; because we are trying to randomly guess a correct log-in, the more logins there are, the better out chances.
I prefer to do it manually because that way I have better selection of combos and I can make different wordlists for different type of sites to crack.
Make sure none of the boxes are checked Once the list has been checked, order the list by accessdivfr, so the working proxies are at the top. AD will test proxyjudges first – this will take a while and will live you with one or two working PJ's.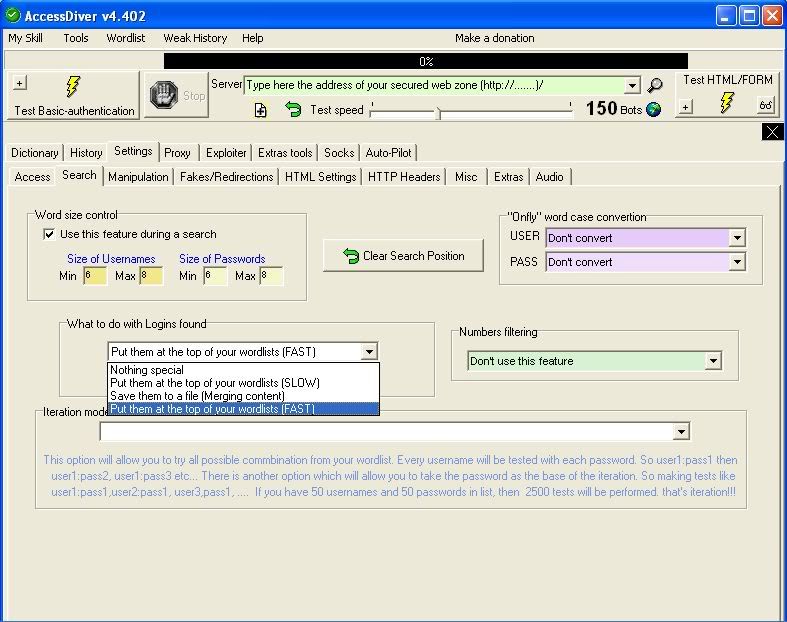 The green box shows how many of your proxies are working; as you can see, you can still achieve good access rates with only ten or twenty working proxies out of your list. Now, once again select all the tuyorial. Then, go through your list and manually delete and proxy that has a question mark anywhere in the "Anonymous" column e.
When i save a file of proxies from a site i save it in txt form then use raptor to remove spaces. If you have a list of a proper size, this might take a few moments. Type url of your wanted-to-get-in site here remeber to type the url to the protected accessdivef.
Now, we go to "Settings" and gutorial make sure that the following boxes are checked; then, we go to "Search", we activate "Word size control" and we set Access Diver to ignore any user names or passwords that are less than 6 characters long.